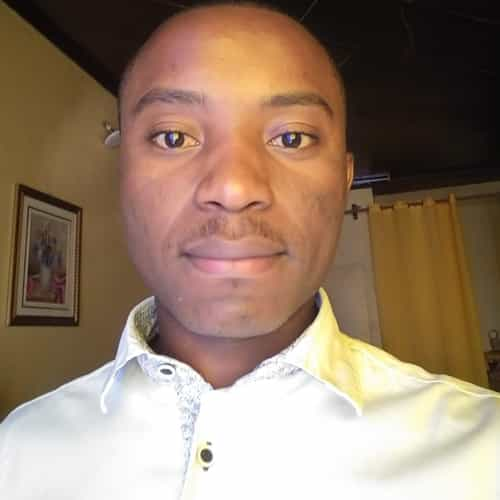 fredoly
Remote worker with 5+ years of experience - Last seen ago
As a full-stack web developer, I create custom products that genuinely improve the daily lives of businesses and individuals, using innovative and adaptive technologies. Knowing how to learn and adapt quickly to new technologies, I give my best on all the projects I work on.

I'm looking for high-quality work, results, and improvement.

If you're looking for someone who:
◼ Knows how users think and feel when they use a digital product
◼ Understands the web from top to bottom
◼ Everything he produces is infused with a strong sense of UI and UX design
◼ Keeps up with the latest innovations regularly.
◼ Collaborates well and completes projects on schedule.

... you're looking for me!

I've been a career web developer for over 4 years. I've worked as a Fullstack Developer on various projects ranging from small company web apps to enterprise-scale web platforms for big corporations.

To sum up, contact me if you're searching for a Developer that can get the job done correctly and on time. Let's work together to create something amazing.
🛂 Nationality
🇨🇲 Cameroon
🏡 Residency
🇨🇲 Cameroon
📍 Location
🇨🇲 Cameroon
Remote OK
rok.co/@fredoly
🔗 Website
fredolywagni.com
GitHub
walf-dev
Twitter
walfizer
LinkedIn
https://www.linkedin.com/in/fredoly-wagni


Skilled in
frontend backend fullstack react next redux node mysql mongodb postgresql firebase google cloud express bootstrap tailwind webflow wordpress git github bitbucket jira ui figma saas dev software engineer web dev front end back end html css js web design mern heroku netlify cpanel digital ocean
Fluent in
englishfrench
Preferred timezone
+1,+2,+3,+4,-1,-2,-3,-4,-5,-6,-7,-8

Preferred annual pay (min)
$60,000/year

Preferred hourly pay (min)
$32/hour
Last seen
1 month ago
Signed up
6 months ago
Badges
👨‍💻 Remote worker

🎨 Maker

🎖 Early adopter


Employment
2021 - Now: Mid Level Web Developer (Node · JavaScript · MySQL · React) @ FEUZETECHNOLOGIES
2020 - Now: Fullstack Developer & Web Designer (Node · JavaScript · WordPress · HTML · CSS · Firebase · PostgreSQL · MySQL · Cloud Firestore · Google Cloud Platform (GCP) · Heroku · React...) @ Upwork
2018 - Now: Frontend Web Developer (JavaScript · CSS · HTML) @ Local freelancing
Side Projects